Choosing the right corporate event for your company is a big decision and at Hatton Outdoor Laser Combat we are here to help! Outdoor Laser Combat has filled a gap in the market, providing both team building opportunities as well as a fun evening out for staff members or clients.
Our Corporate events start from as late as 5pm, so perfect as an after work get together or to round off a corporate team building session.
Assemble at Checkpoint Charlie
Load up onto Army Personnel Carrier
Depart safe zone secure combat compound, pass through no man's land and sniper valley.  Be briefed along the way
Assemble in secure compound for uniform issue
Complete Trooper speed and agility test on army assault course
Reassemble in secure compound for weapons training and issue of MP5 guns and ammo
Follow Troop Commander to your designated field base.  Await your orders
Get ready to experience the ultimate in Laser Combat and enjoy.
Assault Course
Game 1 and 2 Capture the Flag
Return to secure compound for rest and rations (R & R)
Game 3 and 4 Defeat the Enemy
Return to secure compound for debrief and battle results
All this for £21.95 per person (min 10 persons)
For exclusive booking, normally £600 minimum charge. Special 2017 offer – £450 minimum charge
Tailor your Package by adding any of the items below:
Personalised drinks package to suit your needs – £ on application
In the field BBQ server in the Officers Mess tent.  Burger and hot dog, plus salad or beans and soft drink – £8.00 per person
Hot buffet plus pay bar in the Spinning Jenny Restaurant on site from £11.95 per person ( min 20 persons)
Two course meal at Warwick's finest gastro pub 'Hatton Arms' from £21 per person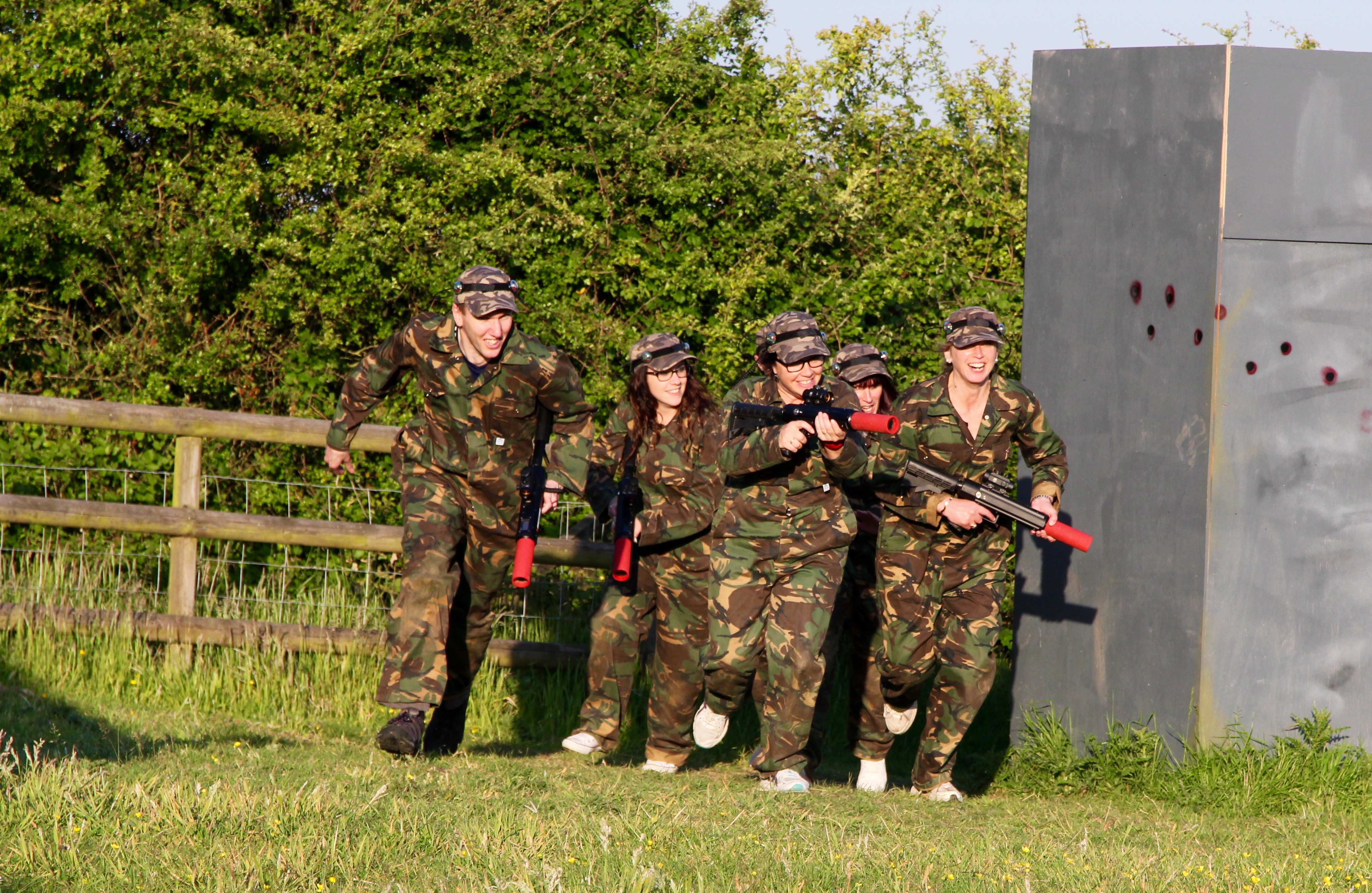 Want to know more ?
Contact us to find out more about Laser Combat for your group event