Adult Groups
Whether you are celebrating a 21st, 60th, Anniversary or any other reason to get together with friends, Laser Combat is the perfect solution for a fun, action packed celebration event.
Hatton Laser Combat can take care of everything.  We know how to make your day as special as you are, and we promise it will be a memorable one.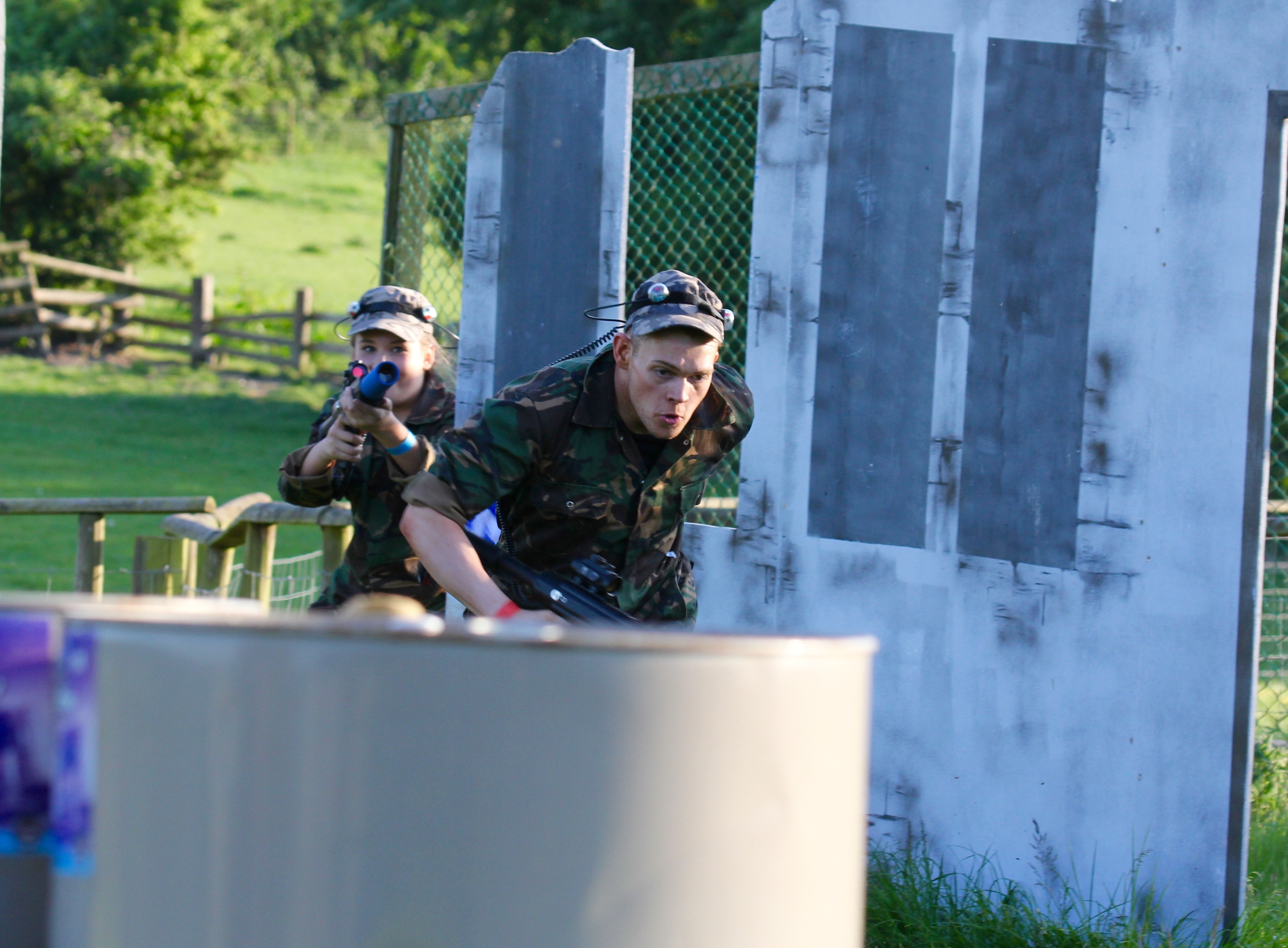 Your Group Package will include:
Assault Course
Game 1 and 2 Capture the Flag
Return to secure compound for rest and rations (R & R)
Game 3 and 4 Defeat the Enemy
Return to secure compound for debrief and battle results
For exclusive Parties our minimum charge is £600.  Special offer for 2015, minimum charge now only £450
Tailor your Package by adding any of the items below:
Personalised drinks package to suit your needs – £ on application
In the field BBQ server in the Officers Mess tent. Burger and hot dog, plus salad or beans and soft drink – £8.00 per person
Hot buffet plus pay bar in the Spinning Jenny Restaurant on site from £11.95 per person ( min 20 persons)
Two course meal at Warwick's finest gastro pub 'Hatton Arms' from £21 per person
Want to know more ?
Parties can be held from as late as 5pm.  We can tailor a package to your requirements, call or email us now to find out more.